Major Hurricane Maria 2017
Last Modified: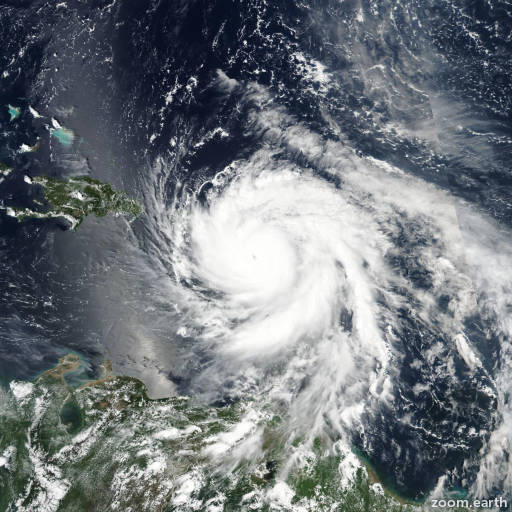 Maria
Satellite images, weather maps and tracks of Category 5 Major Hurricane Maria 2017, September 16 - October 2. Max wind speed 175mph.
Active deep convection at the center of Maria appears to have ceased this morning (September 30) after the cyclone crossed a sharp SST gradient, and SSTs below 23 deg C are unlikely to allow persistent convection to redevelop. Recent visible satellite imagery and data from a late arriving ASCAT pass at 13:48 UTC indicate the presence of a sharp wind shift extending from near the center of Maria well to the northeast, suggesting that the cyclone has acquired frontal characteristics. Based on this, Maria is now classified as extratropical, and this is the last advisory.
The earlier ASCAT data was used as the basis for the initial intensity of 45 knots. Maria has continued to move quickly toward the east-northeast, and all of the models indicate that the post-tropical cyclone will continue on this track for the next day or two. Gradual weakening is anticipated until dissipation occurs within a larger frontal zone over the North Atlantic in about 48 hours. The NHC forecast incorporates guidance from NOAA's Ocean Prediction Center.
Information provided by NHC.