Hurricane Marco 2020
Last Modified: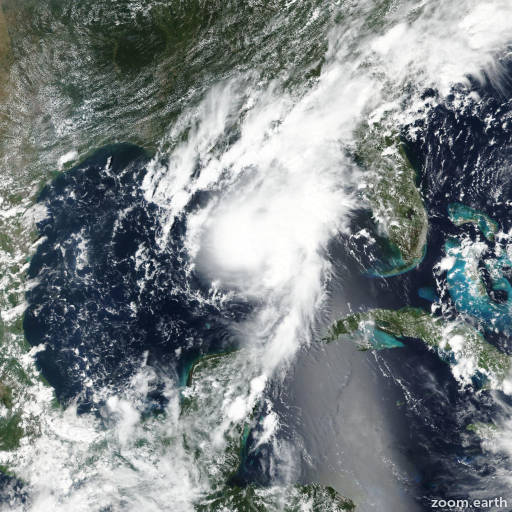 Marco
Satellite images, weather maps and tracks of Category 1 Hurricane Marco 2020, August 15 - 25. Max wind speed 75mph.
Marco has been devoid of any significant convection for at least 12 hours, and ASCAT scatterometer surface wind data around 02:39 UTC suggested that Marco might have degenerated in a north-to-south elongated trough. Based on this information, Marco has been downgraded to post-tropical remnant low. Brisk southwesterly vertical wind shear of 30 knots is forecast to increase to near 35 knots in 24 hours, which should prevent the redevelopment of deep convection near the center.
Marco's remnants are expected to move generally westward along or just south of the southern coast of Louisiana for the next 24 hours or until dissipation occurs.
This is the last forecast/advisory issued by the National Hurricane Center on Marco. Additional information on this system can be found in high seas forecasts issued by the national weather service...under AWIPS header NFDHSFAT1 and WMO header FZNT01 KWBC.
Information provided by NHC.