Typhoon Malou 2021
Last Modified: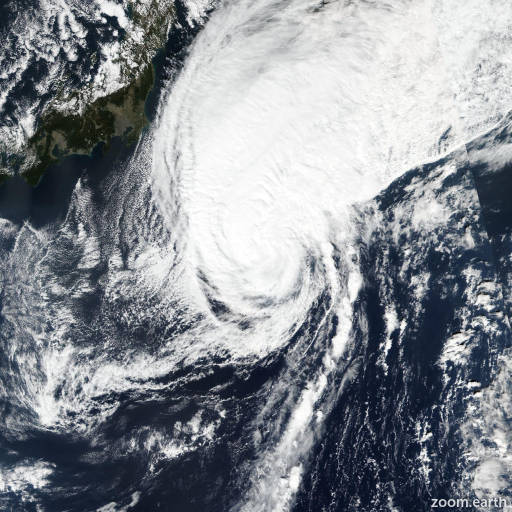 Malou
Satellite images, weather maps and tracks of Typhoon Malou 2021, October 22 - 29. Max wind speed 155km/h.
Malou is located 393 km northeast of Chichi Jima, and has moved north-northeastward at 39 km/h (21 knots) over the past 6 hours.
Rapid weakening is beginning as Malou merges with the nearby frontal boundary and translates northeastward over cooler waters, which will also result in a quick transition to an extratropical cyclone during the next 12 to 24 hours.
Dynamical model guidance agrees that the vortex will lose vertical coherence by that time as it becomes baroclinic in nature. The JTWC forecast terminates at 24 hours as Malou becomes a gale-force extratropical cyclone well east of Hokkaido.
Model guidance remains tightly clustered during the forecast period. The JTWC track forecast is close to the multi-model consensus, as is the intensity forecast.
Maximum significant wave height is 11 meters (36 feet).
Information provided by the Joint Typhoon Warning Center (JTWC).