Tropical Storm Madeline 2022
Last Modified: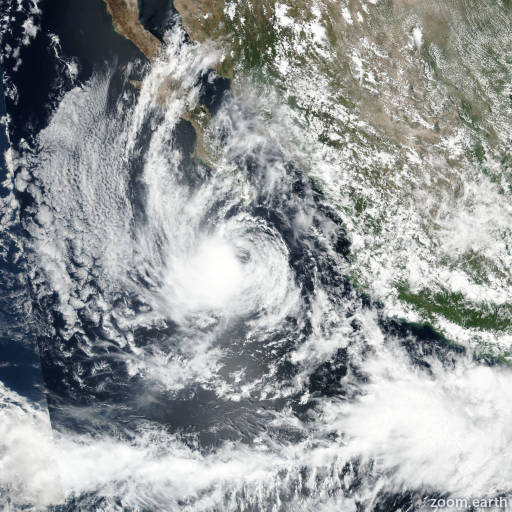 Madeline
Satellite images, weather maps and tracks of Tropical Storm Madeline 2022, September 11 - 25. Max wind speed 65mph.
Madeline has lacked organized deep convection for about 16 hours and it is unlikely to redevelop any in the future. Therefore, the system has become a post-tropical remnant low and this will be the final NHC advisory on Madeline. A recent scatterometer overpass supports maintaining the initial intensity at 35 mph (30 knots) for this advisory. The remnant low should gradually spin down over the next few days and is expected to open up into a trough by the end of the forecast period.
The depression is moving just north of west at 280/5 knots. This general motion is expected to continue with a gradual turn to the west-southwest moving with the low-level steering flow. The NHC track forecast remains close to the multi-model consensus aids.
This is the final NHC advisory for Madeline. For additional information on the remnant, please see High Seas Forecasts issued by the National Weather Service, under AWIPS header NFDHSFEPI, WMO header FZPN02 KWBC, and on the web at ocean.weather.gov/shtml/NFDHSFEPI.php.
Forecaster Bucci/Jelsema. Information provided by the National Hurricane Center (NHC).