Tropical Storm Ma-on (Florita) 2022
Last Modified: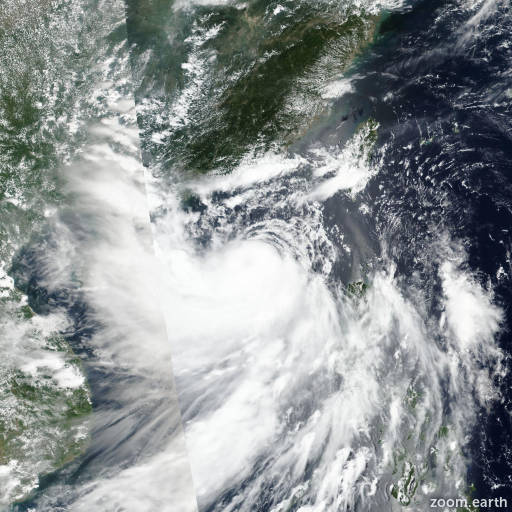 Ma-on (Florita)
Satellite images, weather maps and tracks of Severe Tropical Storm Ma-on 2022, August 17 - 25. Max wind speed 110km/h.
Ma-On (Philippine name Florita) is located 291 km west-southwest of Hong Kong, and has moved west-northwestward at 35 km/h (19 knots) over the past 6 hours.
Ma-On will continue steadily along a west-northwestward bearing until it dies in northern Vietnam. Along the way it will cross the extreme northern part of the Luichow Peninsula without losing much intensity and re-gather itself over the extremely warm waters of the Gulf of Tonkin.
The storm is zeroing in on a landfall in the vicinity of fangchengang near the Vietnamese border. Vertical windshear will increase along the way but the warm waters will support the system through landfall.
The mountainous terrain of southeastern China and northern Vietnam will tear the system apart within 15 hours of making landfall, and it will be hard to locate the vortex sooner than that.
There is excellent model agreement regarding both track and intensity and the scenario of westward movement onto a land mass is simple. Therefore the JTWC track forecast continues to ride straight on top of the multi-model consensus and the intensity forecast stays near the mean until the last position, when the terrain is considered and the forecast intensity is dropped below guidance.
Maximum significant wave height is 6.1 meters (20 feet).
Information provided by the Joint Typhoon Warning Center (JTWC).