Tropical Storm Lowell 2020
Last Modified: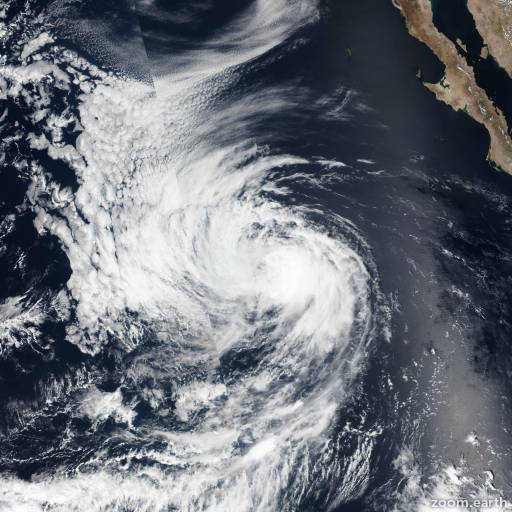 Lowell
Satellite images, weather maps and tracks of Tropical Storm Lowell 2020, September 19 - 27. Max wind speed 50mph.
Lowell has been largely devoid of deep convection for more than 18 hours, with only a small shrinking patch left more than 100 nautical miles northeast of the center. Therefore, Lowell is now considered a a post-tropical remnant low, and this is the last advisory from NHC. The initial intensity is estimated to be 30 knots.
The remnant low is moving westward at about 11 knots. A continued westward motion but at a slightly faster pace should occur during the next few days while the remnant low gradually weakens over cool waters and in an environment of stable air and increasing westerly shear. The remnant low is forecast to dissipate a few hundred miles east-northeast of the Hawaiian Islands in 4 or 5 days.
For additional information on the remnant low please see High Seas Forecasts issued by the National Weather Service, under AWIPS header NFDHSFEPI, WMO header FZPN02 KWBC, and on the web at https://ocean.weather.gov/shtml/NFDHSFEPI.php
Information provided by NHC.