Tropical Storm Lisa 2016
Last Modified: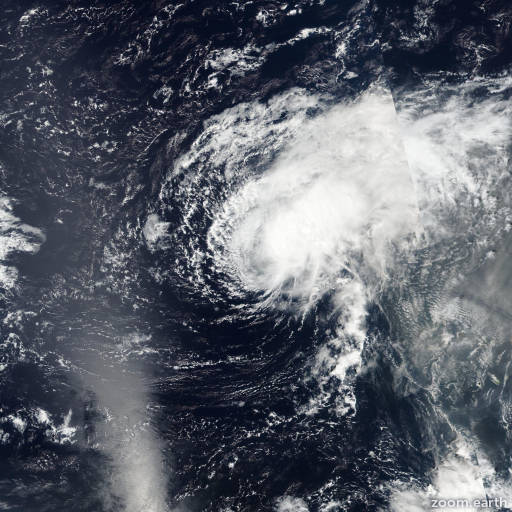 Lisa
Satellite images, weather maps and tracks of Tropical Storm Lisa 2016, September 19 - 26. Max wind speed 50mph.
No deep convection was observed near the center of Lisa between 12:00 UTC yesterday and 02:00 UTC today (September 24). Although one small areas of convection has tried to develop since then, it is insufficient to meet the organized deep convection requirement for a tropical cyclone. Yesterday's overnight burst of convection seems to have been supported in part by an upper level low, however Lisa has now moved farther to the west of that feature. In the absence of any other synoptic-scale forcing, the redevelopment of widespread deep convection is unlikely. No new scatterometer data is available tonight, so the initial intensity has been held at 30 knots. Without any convection to maintain the circulation, Lisa should gradually spin down over the next day or so before dissipating ahead of a deep-layer trough approaching from the west.
The low-level remnants of Lisa are moving around a high pressure system centered near the Azores. The global models are in good agreement that this high will move retreat eastward over the next day or so, which should cause Lisa to turn toward the north in 12-24 hours. A turn toward the north-northeast ahead of the approaching front is possible before the circulation dissipates entirely.
Information provided by NHC.