Tropical Storm Lionrock (Lannie) 2021
Last Modified: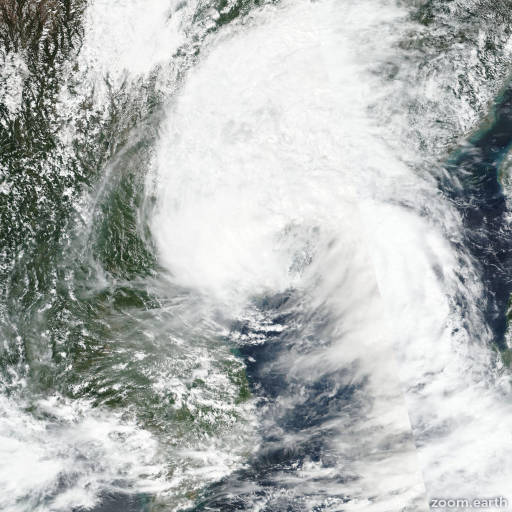 Lionrock (Lannie)
Satellite images, weather maps and tracks of Tropical Storm Lionrock 2021, October 2 - 10. Max wind speed 85km/h.
Lionrock (Philippine name Lannie) is located 165 km east-southeast of Hanoi, Vietnam, and has moved west-northwestward at 24 km/h (13 knots) over the past 6 hours.
Lionrock will begin moving in a more west-southwest track as the steering subtropical ridge builds and extends westward over the next 12 hours.
Lionrock will continue on this track and is no longer favored to intensify as the waters near the coast have cooled slightly due to upwelling in the shallower waters.
The interaction with land has also inhibited the growth potential as this system continues moving along the coast, expecting to make landfall within the next 12 hours. During this time, the system will begin the dissipation process as it moves over the rugged terrain of Vietnam and will complete dissipation near the Laos border over the next 24 to 36 hours.
Forecast guidance are in general agreement with the forecast track. NAVGEM continues to be the far left outlier, while GFS remains on the far right of consensus.
The cross-track only gains to a maximum spread of 76 km just before landfall, lending to medium confidence in both the track and intensity forecasts.
Maximum significant wave height is 3.7 meters (12 feet).
Information provided by the Joint Typhoon Warning Center (JTWC).