Tropical Storm Lester 2022
Last Modified: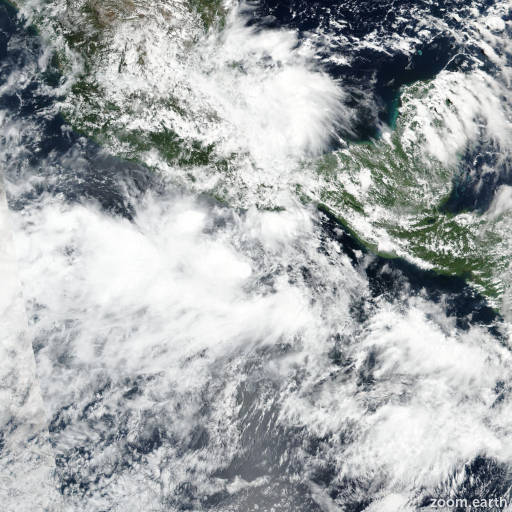 Lester
Satellite images, weather maps and tracks of Tropical Storm Lester 2022, September 13 - 17. Max wind speed 45mph.
Heavy rains from Lester will continue for portions of coastal southern Mexico into Sunday. This rainfall may produce flash and urban flooding, along with possible mudslides in areas of higher coastal terrain.
Satellite imagery and surface observations from Mexico indicate that the surface circulation of Lester has dissipated. The center of Lester has been difficult to locate today (September 17), and it is possible that the cyclone moved inland faster and farther east than indicated by NHC's operational estimates. A more detailed analysis of Lester's position near the coast of Mexico will be conducted during the post-storm analysis. Heavy rain will continue to be a threat along the southwest coast of Mexico for the next few days. For additional information on heavy rainfall and flooding, please see products issued by your national meteorological service.
Forecaster D. Zelinsky. Information provided by the National Hurricane Center (NHC).