Tropical Storm Kompasu (Maring) 2021
Last Modified: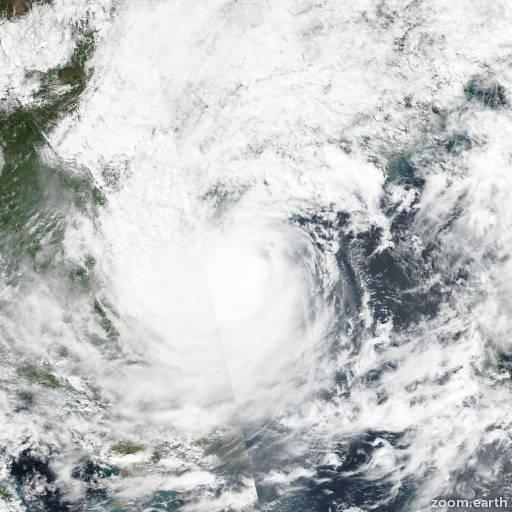 Kompasu (Maring)
Satellite images, weather maps and tracks of Severe Tropical Storm Kompasu 2021, October 9 - 14. Max wind speed 110km/h.
Kompasu (Philippine name Maring) is located 261 km southeast of Hanoi, Vietnam, and has moved westward at 13 km/h (7 knots) over the past 6 hours.
Kompasu is forecast to track westward under the deep-layered subtropical ridge entrenched to the north. The system will steadily weaken as it tracks toward Vietnam with more rapid weakening after 12 hours when the system is expected to make landfall south of Hanoi, Vietnam.
Kompasu will dissipate in 24 hours if not sooner. Forecast guidance is in good agreement over the next 12 hours and diverges rapidly over land when the system rapidly weakens.
Intensity guidance is in good agreement and supports the steady weakening trend.
Maximum significant wave height is 4.3 meters (14 feet).
Information provided by the Joint Typhoon Warning Center (JTWC).