Tropical Storm Koguma 2021
Last Modified: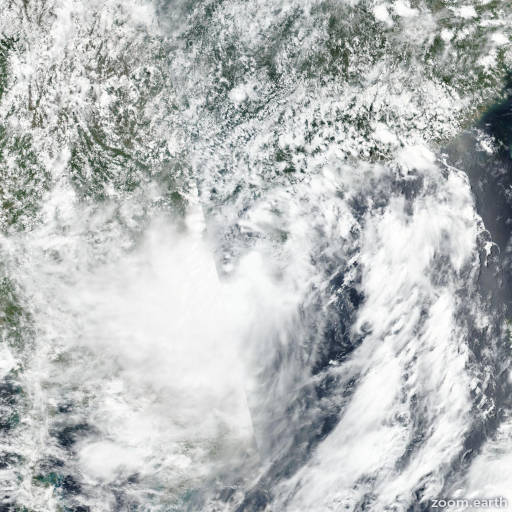 Koguma
Satellite images, weather maps and tracks of Tropical Storm Koguma 2021, June 10 - 13. Max wind speed 65km/h.
Koguma is located 83 km southeast of Hanoi, Vietnam, and has moved northwestward at 17 km/h (9 knots) over the past 6 hours.
Infrared imagery, local weather radar analysis and the 12/17:30 UTC PGTW satellite fix shows Koguma has made landfall. Weather observations from Haiphong and Thai Binh, Vietnam show a recent drop followed by a rise in air pressure, indicative of storm center passage.
The intensity is set at 45 km/h (25 knots) consistent with the weakening structure of the system. Koguma is tracking northwestard along the southern edge of a subtropical ridge to the northeast.
The system will continue to track northwestward and dissipate over the next 24 hours.
This is the final warning on this system by JTWC. The system will be closely monitored for signs of regeneration.
Information provided by the Joint Typhoon Warning Center (JTWC).