Tropical Storm Kirk 2018
Last Modified: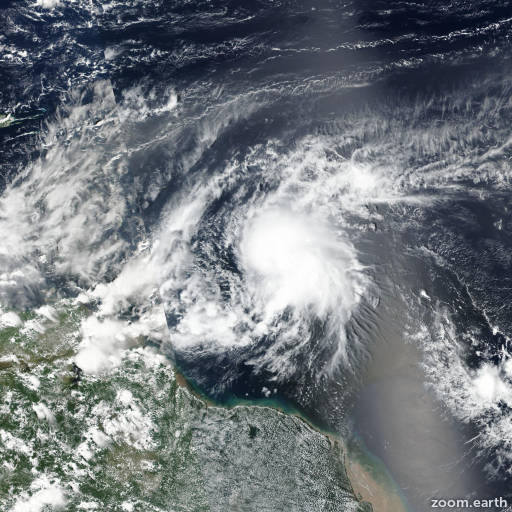 Kirk
Satellite images, weather maps and tracks of Tropical Storm Kirk 2018, September 22 - 28. Max wind speed 65mph.
Even though there still appears to be a circulation center in satellite imagery, an Air Force Reserve Hurricane Hunter plane was unable to find westerly winds that would support a closed circulation. Therefore, Kirk has degenerated into an open wave, and this will be the last advisory. The SFMR on the plane still measured winds around 35 knots in the convection to the east of the wave axis, and that will remain the initial intensity.
The wave will continue moving westward across the Caribbean Sea during the next few days, with its winds gradually decreasing due to continued westerly shear. Heavy rains are still possible over portions of eastern Puerto Rico and St. Croix during the next day or two while Kirk's remnants pass to the south.
Additional information on this system can be found in High Seas Forecasts issued by the National Weather Service, under AWIPS header NFDHSFAT1, WMO header FZNT01 KWBC, and available on the Web at https://ocean.weather.gov/shtml/NFDHSFAT1.shtml.
Information provided by NHC.