Hurricane Kay 2022
Last Modified: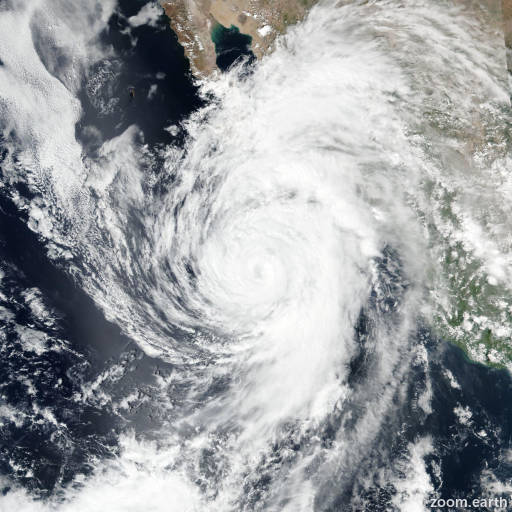 Kay
Satellite images, weather maps and tracks of Category 2 Hurricane Kay 2022, September 1 - 13. Max wind speed 105mph.
Kay has been devoid of deep convection just about all day (about the past 15 hours), and it no longer meets the organized deep convection criteria needed for a tropical cyclone. Therefore, Kay is now considered a post-tropical cyclone, and since all coastal tropical storm warnings have been discontinued, this is the last advisory on this system. The initial intensity is held at 40 mph (35 knots).
The low has now turned to the west-northwest, and a turn to the southwest and then the south is expected this weekend and early next week as the cyclone weakens while moving within the low-level flow.
Even though Kay is no longer a tropical cyclone, this system is still producing heavy rains across portions of northern Baja California and southern California. In addition, strong winds not directly associated with Kay's core wind field are still occurring across portions of southern California and extreme southwestern Arizona. For more information on the wind hazard, see products from your local NWS Weather Forecast Office.
Forecaster Cangialosi. Information provided by the National Hurricane Center (NHC).