Tropical Storm Karina 2020
Last Modified: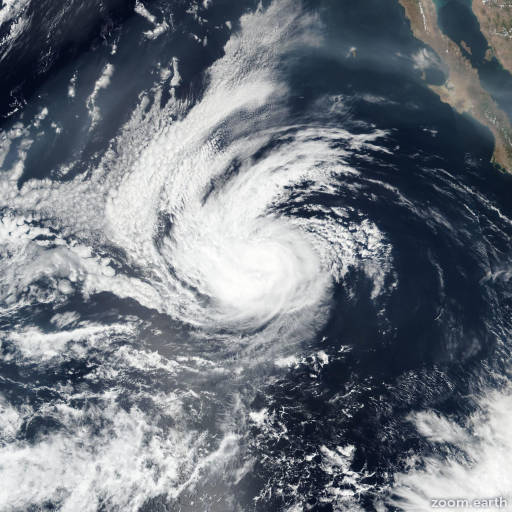 Karina
Satellite images, weather maps and tracks of Tropical Storm Karina 2020, September 10 - 18. Max wind speed 60mph.
Karina has lacked deep convection for sufficiently long to be deemed a post-tropical cyclone, and this is the last NHC advisory. Satellite imagery shows a well-developed low cloud swirl that is estimated to be producing winds to 30 knots, primarily based on an earlier ASCAT pass. Karina is moving northwestward at 8 mph, and although a turn toward the west is expected the next day or so, it will remain over 23°C waters. This will prevent the redevelopment of significant convection, and the cyclone is expected to gradually spin down until it becomes a trough and dissipates in a couple days.
Information provided by NHC.