Tropical Cyclone Karim 2022
Last Modified: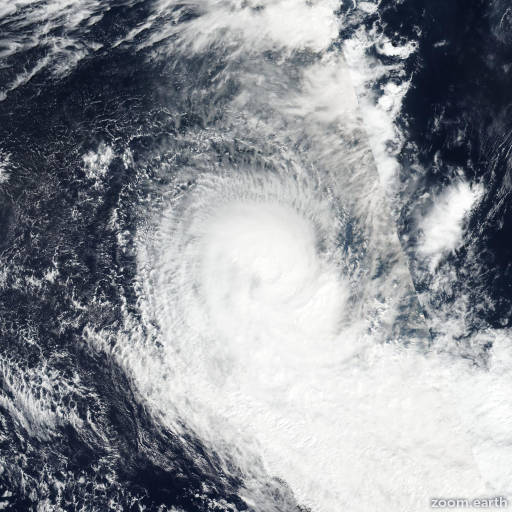 Karim
Satellite images, weather maps and tracks of Category 2 Tropical Cyclone Karim 2022, May 4 - 12. Max wind speed 110km/h.
Karim is located 2209 km west of Learmonth, Australia, and has moved south-southeastward at 19 km/h (10 knots) over the past 6 hours.
Momentum will carry Karim along a southeastward track for another twelve hours until the system loses its steering flow. In the meantime the convective sheild will be shreaded by extremely high wind shear and the core will collapse due to the cooler sea waters.
As Karim approaches the 20th latitude, a 1036 mb SFC high tracking towards Perth will nudge the remaining low-level circulation back towards the equatorward and the system will loop and die south of the Cocos Islands.
Model guidance has been steady and accurate for the majority of this storms lifecycle. The decay of the storm is forecasted based on statistical dynamical guidance which occurs a little more rapidly than the dynamical consensus.
Maximum significant wave height is 6.1 meters (20 feet).
Information provided by the Joint Typhoon Warning Center (JTWC).