Tropical Storm Jobo 2021
Last Modified: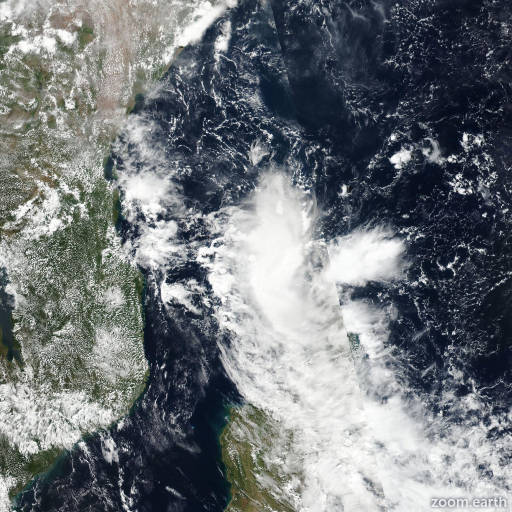 Jobo
Satellite images, weather maps and tracks of Severe Tropical Storm Jobo 2021, April 17 - 24. Max wind speed 100km/h.
Jobo is located 135 km south-southwest of Dar es Salaam, Tanzania, and has moved westward at 13 km/h (7 knots) over the past 6 hours.
Jobo weakened rapidly as it approached the Tanzanian coast with little evidence of a cohesive low-level circulation (LLC). Images shows convergent southeasterly to southerly flow (10-20 knots) along the coast with weak troughing along 8S.
Infrared and microwave images show heavy convection within the convergent flow to the south and no evidence of an LLC as reflected in the ASCAT data. Thus, imagery suggests the system has already dissipated as a weak 35-45 km/h (20-25 knots) system.
The remnants are forecast to track inland over the next 12 hours with heavy rainfall being the primary impact to Tanzania.
This is the final warning on this system by JTWC. The system will be closely monitored for signs of regeneration.
Information provided by the Joint Typhoon Warning Center (JTWC).