Cyclonic Storm Jawad 2021
Last Modified: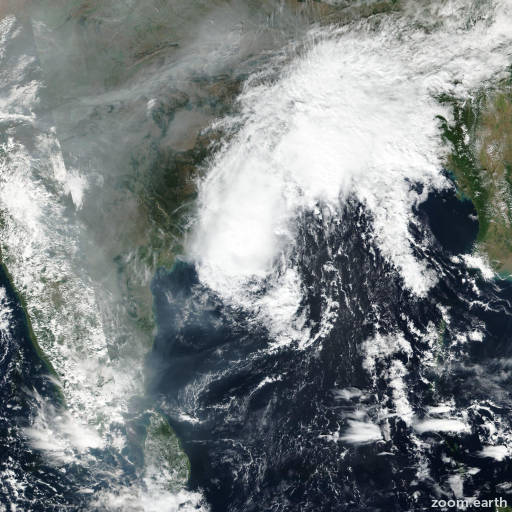 Jawad
Satellite images, weather maps and tracks of Deep Depression Jawad 2021, November 30 - December 6. Max wind speed 65km/h.
Jawad is located 846 km south-southwest of Kolkata, India, and has moved northward at 17 km/h (9 knots) over the past 6 hours.
Jawad is forecast to track northward over the next 12 hours as it tracks around the ridge axis. In 24 hours, the system will make the turn to the north-northeast and will begin to decrease in intensity.
After this time the system will begin to encounter upper-level southwesterly flow with 45-55 km/h (25-30 knots) of wind shear, which will produce steady weakening as the system approaches the northeast coast of India.
As Jawad continues northeastward after 36 hours, wind shear will increase to 75-95 km/h (40-50 knots) with dissipation forecast in 3 days in the vicinity of Kolkata, India.
Forecast guidance has continued to be in good agreement with the a majority of the model consensus (CONW) indicating a track along the eastern coast of India or slightly inland.
Overall, confidence in the JTWC forecast track remains medium. The JTWC forecast intensity is set with medium confidence based on a slight spread in model consensus throughout the life of the forecast.
Maximum significant wave height is 4.9 meters (16 feet).
Information provided by the Joint Typhoon Warning Center (JTWC).