Tropical Storm Javier 2022
Last Modified: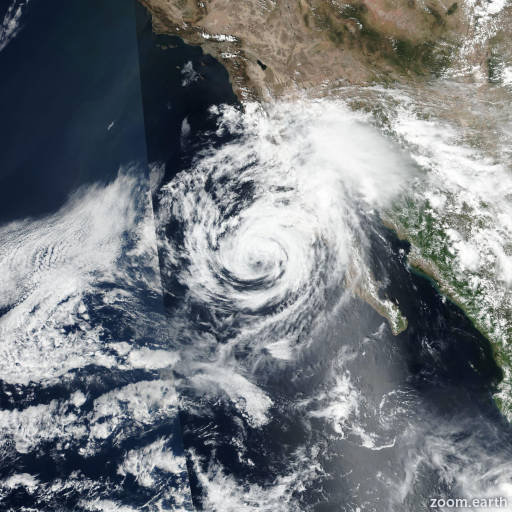 Javier
Satellite images, weather maps and tracks of Tropical Storm Javier 2022, August 30 - September 5. Max wind speed 50mph.
There has been no significant deep convection associated with Javier for nearly 16 hours, and it's doubtful that any organized deep convection will attempt a comeback. Accordingly, Javier has become a post-tropical remnant low and this will be the final NHC advisory on this system. The initial intensity is lowered to 35 mph (30 knots), which is in agreement with subjective satellite intensity estimates from TAFB and SAB. The remnant low should continue to gradually spin down over cooler sea surface temperatures during the next several days, and the deterministic models indicate that the surface circulation will become a trough of low pressure toward the end of the week. The NHC intensity forecast is similar to the previous one and is close to the intensity model consensus.
The low continues to move away from the Baja California peninsula and the initial motion estimate is 295/13 knots. The cyclone should turn westward soon in the low-level trade flow as a shallow remnant low and maintain this general heading until it dissipates in 5 days.
This is the final NHC advisory on Javier. For additional information on the remnant low please see High Seas Forecasts issued by the National Weather Service, under AWIPS header NFDHSFEPI, WMO header FZPN02 KWBC, and on the web at https://ocean.weather.gov/shtml/NFDHSFEPI.php
Forecaster Roberts. Information provided by the National Hurricane Center (NHC).