Tropical Storm Ivette 2022
Last Modified: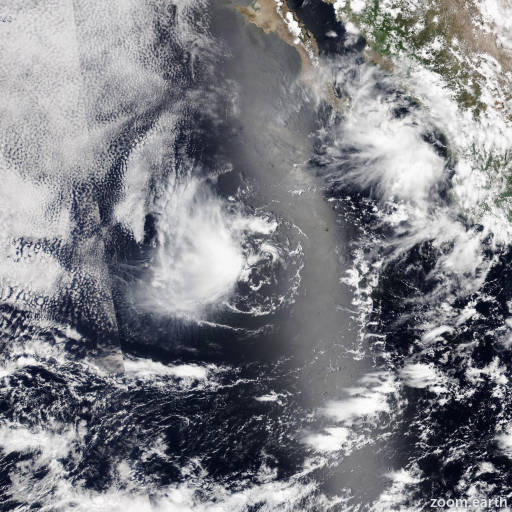 Ivette
Satellite images, weather maps and tracks of Tropical Storm Ivette 2022, August 9 - 21. Max wind speed 40mph.
Although there has been sporadic and disorganized convection mainly to the southwest of the center of Ivette today (August 16), this system lacks sufficient organized, deep convection to qualify as a tropical cyclone. Therefore, this is the last NHC advisory. The initial intensity is lowered to 30 mph (25 knots) based on the satellite intensity estimate from TAFB. Some additional sporadic bursts of convection may occur over the next day or two while the remnant low is over marginally warm waters. However, persistent strong easterly vertical wind shear associated with a large upper-level anticyclone to the north of the system should prevent any significant convective reorganization for the next several days.
Ivette has continued its motion westward at 5 mph (5 knots). Over the next day or so, the system should turn west-northwestward in the low-level flow. A building low-level ridge to the northwest of Ivette should eventually steer the remnants westward and then west-southwestward until it opens up into a trough in a few days.
For additional information on the remnant low please see High Seas Forecasts issued by the National Weather Service, under AWIPS header NFDHSFEPI, WMO header FZPN02 KWBC, and on the web at https://ocean.weather.gov/shtml/NFDHSFEPI.php
Forecaster Bucci/Pasch. Information provided by the National Hurricane Center (NHC).