Tropical Storm Iselle 2020
Last Modified: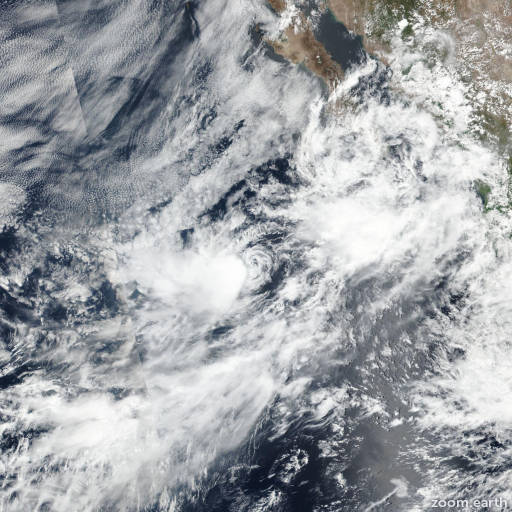 Iselle
Satellite images, weather maps and tracks of Tropical Storm Iselle 2020, August 24 - 31. Max wind speed 60mph.
Iselle hasn't produced organized deep convection for about the past day, so it no longer meets the definition of a tropical cyclone. Thus, it is now a post-tropical remnant low, and this is the last advisory. The initial wind speed is set to 25 knots, which matches a recent ASCAT-B pass. Models are in good agreement on the low gradually turning from its current northward heading to north-northwest tomorrow and slowly weakening due to a poor environment. The low is expected to degenerate into a trough of low pressure on Tuesday, and no changes were made from the previous forecast.
Information provided by NHC.