Major Hurricane Iota 2020
Last Modified: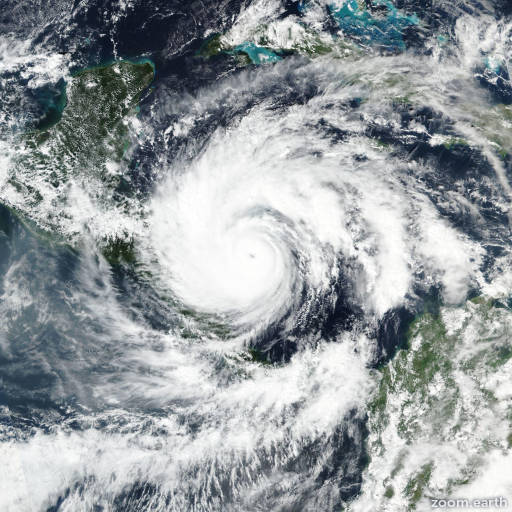 Iota
Satellite images, weather maps and tracks of Category 4 Major Hurricane Iota 2020, November 12 - 18. Max wind speed 155mph.
Life-threatening flash flooding and river flooding is expected through Thursday across portions of Central America due to heavy rainfall from the remnants of Iota. Flooding and mudslides across portions of Honduras, Nicaragua and Guatemala could be exacerbated by saturated soils in place, resulting in significant to potentially catastrophic impacts.
Although the system still has broad mid-level rotation, synoptic observations from Central America show that the surface circulation of Iota has dissipated. Its remnants are located somewhere near El Salvador.
Although the remnants of Iota are likely to move into the eastern North Pacific during the next day or so, the global models do not show regeneration of the system over that basin.
Iota is still expected to produce very serious flash flooding and mudslides, with potentially catastrophic effects, over portions of Central America.
This is the last advisory issued by the National Hurricane Center on Iota.
Forecaster Pasch. Information provided by the National Hurricane Center (NHC).