Typhoon In-fa (Fabian) 2021
Last Modified: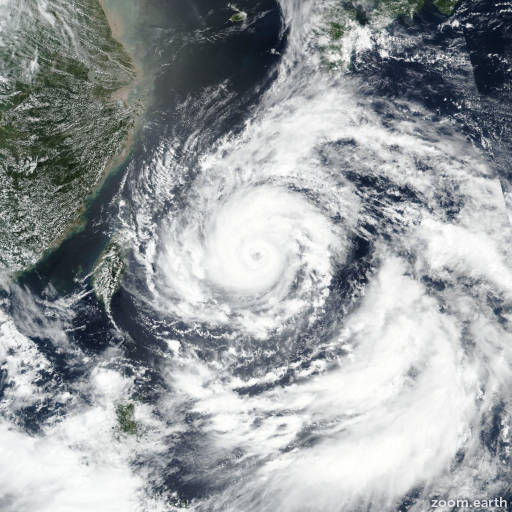 In-fa (Fabian)
Satellite images, weather maps and tracks of Typhoon In-fa 2021, July 16 - 30. Max wind speed 175km/h.
In-Fa (Philippine name Fabian) is located 67 km west-southwest of Shanghai, China, and has moved north-northwestward at 6 km/h (3 knots) over the past 6 hours.
The circulation is now tracking inland and is expected to remain over land while gradually decaying during the next 4 days. The remnant circulation may track out over the bohai sea after 4 days.
This is the final warning on this system by JTWC. The system will be closely monitored for signs of regeneration.
Information provided by the Joint Typhoon Warning Center (JTWC).