Hurricane Howard 2022
Last Modified: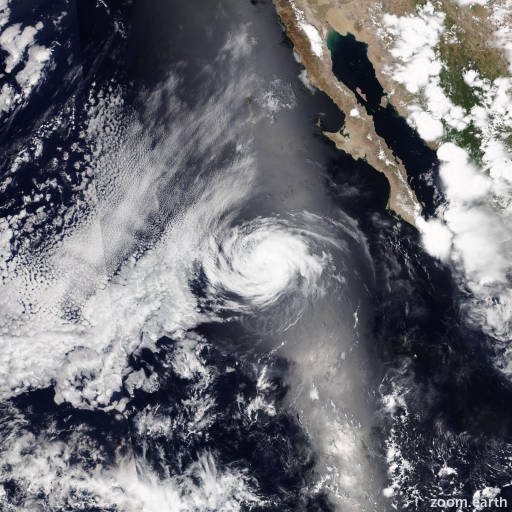 Howard
Satellite images, weather maps and tracks of Category 1 Hurricane Howard 2022, August 3 - 13. Max wind speed 85mph.
The last bit of deep convection near Howard's center faded around the time of this morning's (August 10) advisory, about 12 hours ago. Since the center is now moving over waters colder than 22°C, it's very unlikely that significant deep convection will reignite, and Howard has therefore degenerated into a post-tropical low. The low is still likely producing gale-force winds, which are estimated to be as high as 45 mph (40 knots) based on a gradual spin down of the circulation and the latest satellite estimates. Gales could continue for another 6-12 hours as the system weakens over cold water, and global models are in general agreement that the remnant low will dissipate in 2-3 days.
The initial motion remains west-northwestward, or 285/10 knots. Howard's remnant circulation is expected to turn westward and slow down a bit during the next 24 hours, continuing that motion until dissipation. The previous forecast lies along the northern edge of the 00z track guidance envelope, and because of that, the new (and final) NHC forecast has been pushed southward, close to the GFS and TVCE consensus solutions.
For additional information on the post-tropical low, please see High Seas Forecasts issued by the National Weather Service...under AWIPS header NFDHSFEPI and WMO header FZPN02 KWBC.
Forecaster Berg. Information provided by the National Hurricane Center (NHC).