Tropical Storm Higos (Helen) 2020
Last Modified: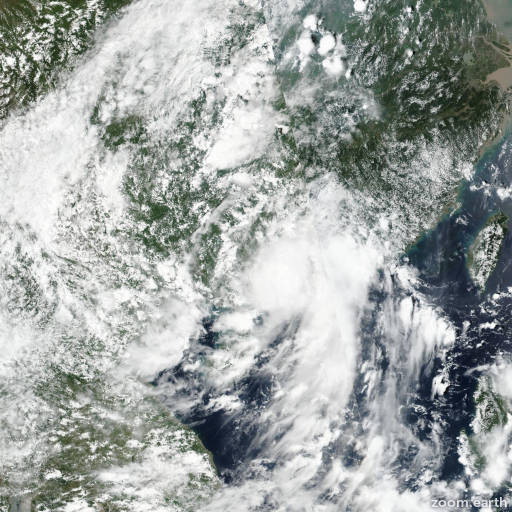 Higos (Helen)
Satellite images and tracking maps of Tropical Storm Higos 2020, August 17 - 19. Max wind speed 100km/h.
Tropical Depression 08W, located approximately 285 nautical miles east-southeast of Hong Kong, has tracked westward at 10 knots over the past six hours.
Maximum significant wave height at 17/18:00 UTC is 10 feet (3 meters).
Next warnings at 18/03:00 UTC, 18/09:00 UTC, 18/15:00 UTC and 18/21:00 UTC.
This cancels and supersedes Ref A (WTPN21 PGTW 170330).
Information provided by JTWC.