Tropical Storm Henri 2015
Last Modified: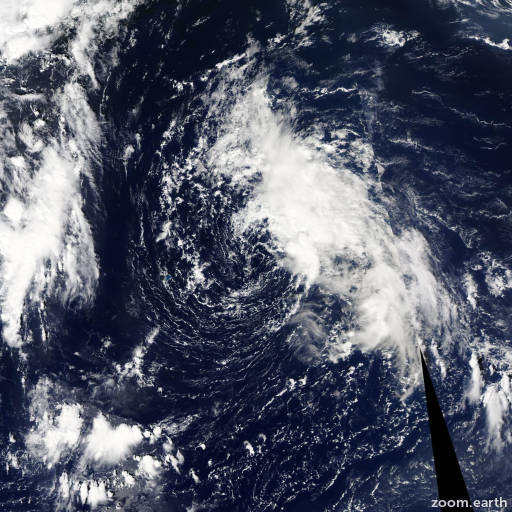 Henri
Satellite images, weather maps and tracks of Tropical Storm Henri 2015, September 8 - 11. Max wind speed 50mph.
Henri is no longer a tropical cyclone. Visible images clearly show that Henri lacks a well-defined center, with scatterometer and satellite data also suggesting the circulation has degraded into a southeast-to-northwest oriented trough. The scatterometer did show a small area of 35-knot winds, so that intensity is kept.
The remnants of Henri are expected to trek northeastward then eastward over the North Atlantic and should transition into an extratropical low on Saturday. Future information on this system can be found in High Seas Forecasts issued by the National Weather Service Ocean Prediction Center...under AWIPS header NFDHSFAT1 and WMO header FZNT01 KWBC.
Information provided by NHC.