Tropical Storm Hanna 2014
Last Modified: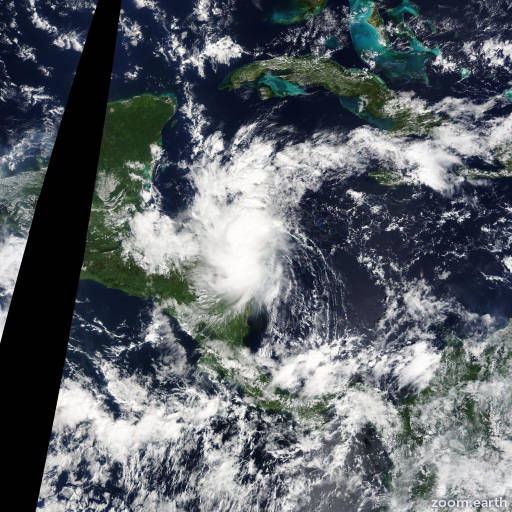 Hanna
Satellite images, weather maps and tracks of Tropical Storm Hanna 2014, October 21 - 29. Max wind speed 40mph.
The circulation of Hanna no longer appears to be well defined based on satellite imagery and surface observations. Since the cyclone center has dissipated, this will be the final advisory on the remnants of Hanna.
While cloud top temperatures have warmed markedly near the earlier estimated center location, heavy rainfall remains a significant threat. The remnants of Hanna could produce 3 to 5 inches (75 to 125 mm) of rain, with isolated maximum amounts of 9 inches (230 mm), across Honduras and northern Nicaragua. These rains could produce flash flooding and mud slides.
Information provided by NHC.