Tropical Cyclone Halima 2022
Last Modified: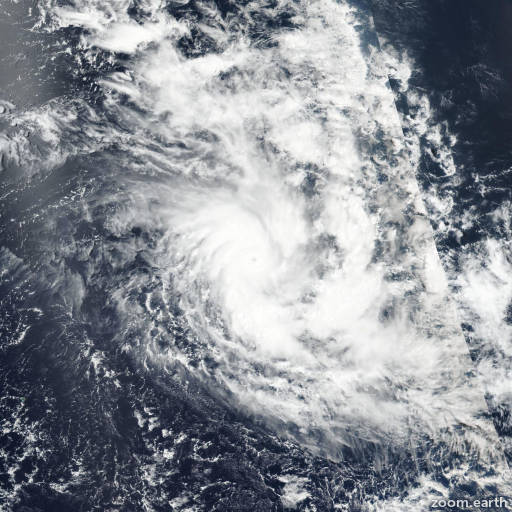 Halima
Satellite images, weather maps and tracks of Intense Tropical Cyclone Halima 2022, March 20 - April 3. Max wind speed 220km/h.
Halima is located 1846 km southeast of Diego Garcia, and has moved west-northwestward at 7 km/h (4 knots) over the past 6 hours.
Halima has finally made the turn back to the west as previously forecasted due to the retrograding near-equatorial ridge. A building subtropical ridge to the southwest is beginning to assume steering and will drive the system generally westward through the remainder of the forecast, which is now only out to the next 2 days due to increasing shear as the storm motion is bombarded by dry air intrusion and the out-of-phase with the upper level wind flow. This will slowly erode the system toward dissipation in 2 days, or possibly sooner.
Forecast guidance are in overall good agreement with the westward trajectory and they remain only 111 km apart from the far right (NAVGEM) and left (AFUM) outliers. This lends overall high confidence in the JTWC track forecast, which is laid close to and slightly left of the model consensus.
The intensity is split with HWRF indicating a slight increase to a peak intensity of 85 km/h (45 knots) within the next 24 hours, whereas GFS shows the system dropping below warning criteria in 2 days. This uncertainty in the forecast lends low confidence for the JTWC intensity forecast.
Maximum significant wave height is 4.3 meters (14 feet).
Information provided by the Joint Typhoon Warning Center (JTWC).