Tropical Cyclone Hale 2023
Last Modified: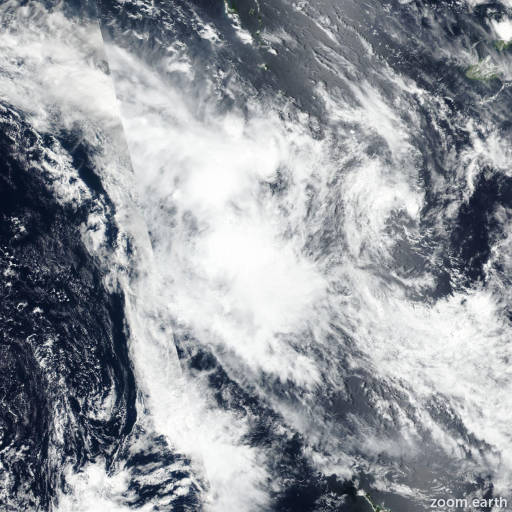 Hale
Satellite images, weather maps and tracks of Category 1 Tropical Cyclone Hale 2023, January 5 - 8. Max wind speed 85km/h.
Hale is located 415 km south-southeast of Noumea, New Caledonia, and has moved east-southeastward at 44 km/h (24 knots) over the past 6 hours.
Satellite imagery shows that Hale is being ripped apart on its poleward journey partially exposing a highly irregular low-level circulation. Having already passed south of the 26°C isotherm and undergoing increasing wind shear and relentless dry air entrainment, Hale is well on its way to subtropical transition (STT).
As the system continues south-southeastward it will continue to degrade and lose all remaining tropical characteristics, in 12 hours the system is forecast to complete STT.
Forecast models are in tight agreement that the system will continue on its current course and speed over the next 12 hours until turning poleward after the forecast period and accelerating to the south.
This is the final warning on this system by JTWC. The system will be closely monitored for signs of regeneration.
Maximum significant wave height is 4.3 meters (14 feet).
Information provided by the Joint Typhoon Warning Center (JTWC).