Super Typhoon Haishen (Kristine) 2020
Last Modified: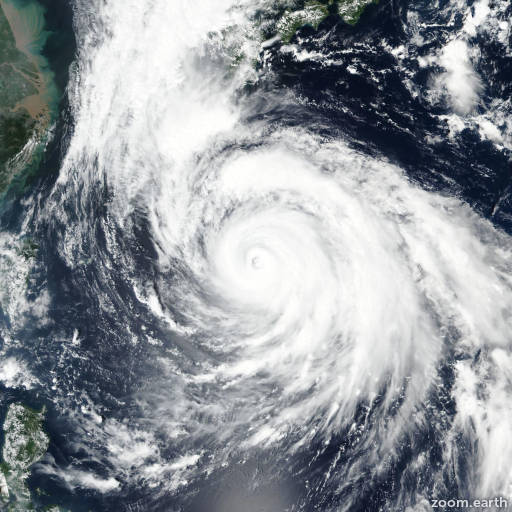 Haishen (Kristine)
Satellite images, weather maps and tracks of Super Typhoon Haishen 2020, August 31 - September 7. Max wind speed 250km/h.
Tropical Storm (TS) Haishen (Philippine name Kristine), located approximately 233 nautical miles north-northeast of Osan Air Base, South Korea has tracked northward at 24 knots over the past six hours.
Animated enhanced infrared (EIR) satellite imagery reveals continued decaying convection that is becoming increasingly decoupled from a broadening low level circulation center (LLCC) which is now tracking over land.
The initial position is placed with fair confidence based on the location of the LLCC in the EIR loop as well as via extrapolation through a low level circulation feature in the scatterometry data from a timely 07/12:06 UTC ASCAT-A pass.
The intensity is placed with fair confidence based on the 35 knots wind speeds present in the aforementioned ASCAT-A data.
TS Haishen will continue to track poleward through the remainder of the forecast period.
By hour 12 the system will become fully embedded in the mid-latitude flow and complete extratropical transition as a cold core low.
Dynamic guidance remains in tight agreement lending high confidence in the JTWC forecast track.
This is the final warning on this system by JTWC.
The system will be closely monitored for signs of regeneration.
Information provided by JTWC.