Typhoon Hagupit (Dindo) 2020
Last Modified: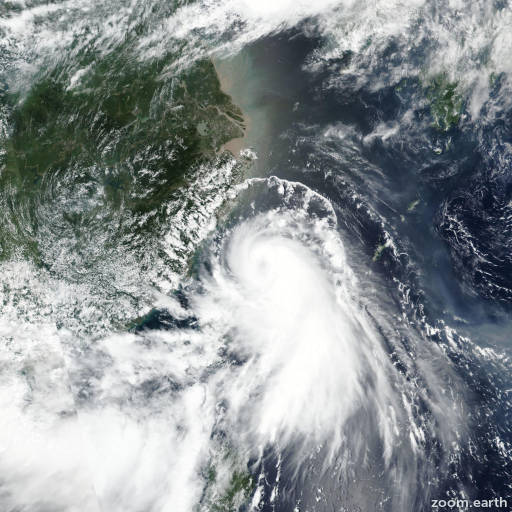 Hagupit (Dindo)
Satellite images, weather maps and tracks of Typhoon Hagupit 2020, July 31 - August 6. Max wind speed 140km/h.
Tropical Depression Hagupit (Philippine name Dindo), located approximately 71 nautical miles west-southwest of Shanghai, China, has tracked northward at 10 knots over the past six hours.
Animated enhanced infrared (EIR) satellite imagery depicts a partially exposed low level circulation center (LLCC) with flaring convection sheared over the southeast quadrant.
The position is placed with high confidence based on a combination of PGTW and rjtd fixes and the presence of a broad low level circulation feature in the composite radar loop.
The intensity is placed with high confidence based on multiple surface observations that have continued to depict a weakening system.
TD Hagupit will continue to weaken over the next 24 hours due to a mixture of terrain effects, high (25+ knots) vertical wind shear and lack of upper level outflow.
By hour 12 the system will move into the yellow sea and dissipate over water.
Despite dissipation, gale force winds associated with deep southerly flow over the east china sea are forecast to persist.
Dynamic model solutions are in tight agreement, lending high overall confidence to the JTWC forecast track.
This is the final warning on this system by JTWC.
The system will be closely monitored for signs of regeneration.
Information provided by JTWC.