Tropical Cyclone Habana 2021
Last Modified: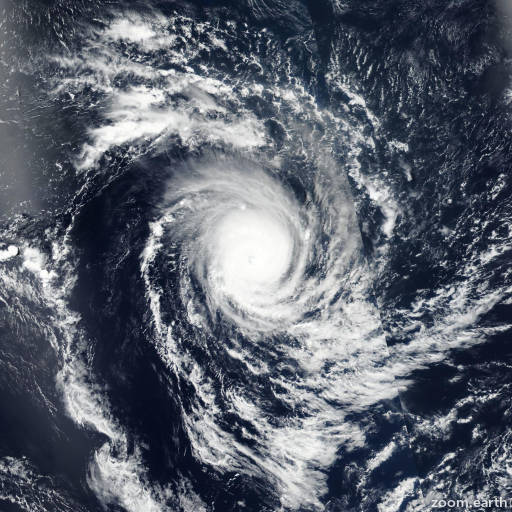 Habana
Satellite images, weather maps and tracks of Very Intense Tropical Cyclone Habana 2021, March 3 - 17. Max wind speed 235km/h.
Habana is located 841 km (454 nautical miles) east-southeast of Port Mathurin, Rodrigues Island, Mauritius, and has moved westward at 4 km/h (2 knots) over the past 6 hours.
Infrared imagery shows the main convection continued to rapidly decay as it sheared 160 nautical miles+ southeastward from a large, ragged, and fully exposed low-level circulation (LLC).
The initial position is placed with high confidence based on the LLC feature. The system is in a very unfavorable environment with high (25 knots+) wind shear aloft and dry air entrainment near the surface.
Habana is quasi-stationary (QS) in a col between the subtropical ridge to the west and the subtropical ridge to the east. Another subtropical ridge building to the south will assume steering in around 12 hours and slowly drive the system westward.
The harsh conditions will prevail and erode Habana to dissipation by 12 hours. Afterward, its remnants will slowly drift westward, steered by the subtropical ridge to the south.
Forecast models are in good agreement; however, given the uncertainty as to when the vortex eventually exits the col, there is only moderate confidence in the JTWC track forecast that is laid close to but slightly slower than the model consensus.
The forecast is also extended to the next 24 hours to show the remnant storm motion. This is the final warning on this system by JTWC. The system will be closely monitored for signs of regeneration.
Maximum significant wave height is 4 meters (13 feet).
Information provided by the Joint Typhoon Warning Center (JTWC).