Major Hurricane Grace 2021
Last Modified: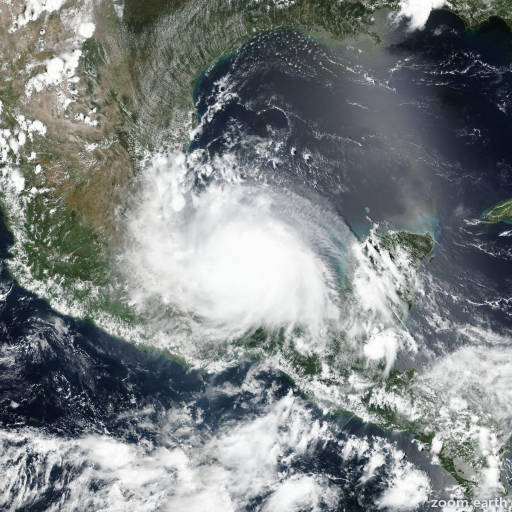 Grace
Satellite images, weather maps and tracks of Category 3 Major Hurricane Grace 2021, August 9 - 21. Max wind speed 120mph.
Through tonight, lingering heavy rainfall from the remnants of Grace may result in additional areas of flash and urban flooding, along with mudslides, over central Mexico.
The mountainous terrain of Mexico has taken its toll on Grace. Surface observations and high-resolution visible satellite images indicate that the system no longer has a definite surface circulation, and Grace has degenerated into a trough to the west of Mexico City. Therefore, this is the last advisory on this system.
Although the surface center has dissipated, the mid-tropospheric remnants of Grace are expected to continue westward, and to emerge into the eastern Pacific Ocean by late Sunday. There is high likelihood that this will lead to the formation of a new tropical cyclone over that basin by early next week. For additional information on this possibility, see the eastern North Pacific Tropical Weather Outlook under AWIPS header MIATWOEP, WMO header ABPZ20 KNHC and on the web at hurricanes.gov.
Forecaster Pasch. Information provided by the National Hurricane Center (NHC).