Major Hurricane Gonzalo 2014
Last Modified: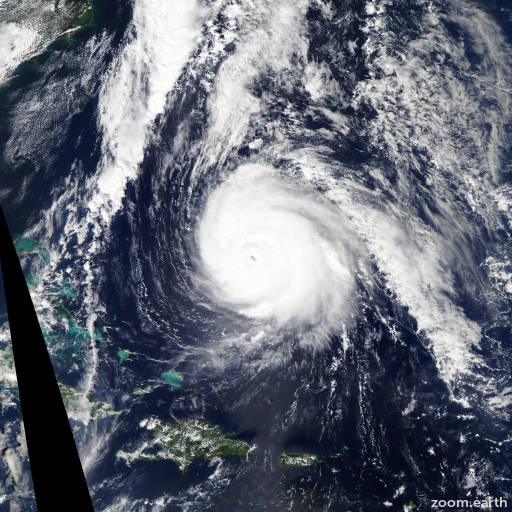 Gonzalo
Satellite images, weather maps and tracks of Category 4 Major Hurricane Gonzalo 2014, October 11 - 20. Max wind speed 145mph.
The combined effect of sea-surface temperatures around 10C and southwesterly vertical wind shear of more than 40 knots has finally taken its toll on Gonzalo. The upper-level circulation is tilted more than 100 nmi to the northeast of the low-level circulation center, and an abundance of cold-air stratocumulus clouds has wrapped all the way around the entire low-level circulation. Gonzalo looks like a frontal low in satellite imagery, suggesting that the system has completed its transformation into an extratropical cyclone. The initial intensity has been decreased to 70 knots, which is consistent with various decay models. Only gradual weakening is expected during the next 48 hours.
The initial motion estimate is 060/45 knots. Gonzalo has turned toward the east-northeast, and that general motion is expected for the next 24-36 hours, after which the cyclone is forecast to slow down considerably and turn northward and be absorbed by a larger low pressure system north of the British Isles by 72 hours. The NHC track forecast is close to a blend of the GFS and ECMWF models, and is near the latest forecast guidance provided by the NOAA Ocean Prediction Center.
This is the last NHC advisory on Gonzalo. Additional information on this system can be found in High Seas Forecasts issued by the National Weather Service...under AWIPS header NFDHSFAT1 and WMO header FZNT01 KWBC.
Information provided by NHC.