Tropical Cyclone Freddy 2023
Last Modified: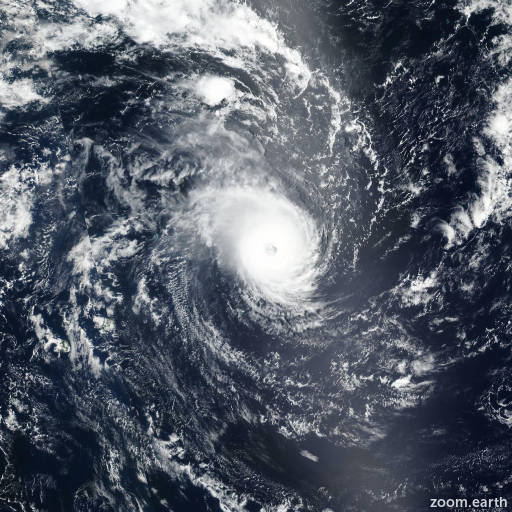 Freddy
Satellite images, weather maps and tracks of Very Intense Tropical Cyclone Freddy 2023, February 3 - March 14. Max wind speed 255km/h.
Freddy is located 333 km northeast of Beira, Mozambique, and has moved north-northwestward at 7 km/h (4 knots) over the past 6 hours.
Freddy made landfall at 11/18:00 UTC 28 km northeast of Quelimane; unfortunately, surface observations ceased after the 11/15:00 UTC report, which indicated southwesterly winds at 70 km/h (38 knots) and sea-level pressure near 990 hPa.
The system has continued inland while weakening with infrared imagery indicating the loss of the eye feature and rapid weakening of the core convection as well as erosion of spiral banding over water.
The initial intensity is assessed at 150 km/h (80 knots) with medium confidence based on several open-aiir estimates near 150 km/h (80 knots). Freddy is forecast to track slowly west-northwestward along the northeastern flank of a low- to mid-level subtropical ridge to the southwest but is expected to become quasi-stationary over the next 24 hours to the next 2 days as competing steering develops.
Freddy is forecast to rapidly weaken through the forecast period and should dissipate in 2 days. Deterministic model guidance is in fair agreement but is consistent on the west-northwestward track over the next 24 hours.
After 24 hours, guidance diverges with significant differences in the timing of the eastward u-turn. All the consensus models, however, show that Freddy will remain over land at least 2 days, and also show an eventual track back over water in the the next 60 to 84 hours timeframe.
Probabilistic guidance from EPS and GEFS (ECMWF and GFS ensembles) lends additional confidence to the timing of the potential regeneration over water with the bulk of solutions over water in the the next 60 to 84 hours timeframe.
This is the final warning on this system by JTWC. The system will be closely monitored for signs of regeneration.
Information provided by the Joint Typhoon Warning Center (JTWC).