Major Hurricane Fiona 2022
Last Modified: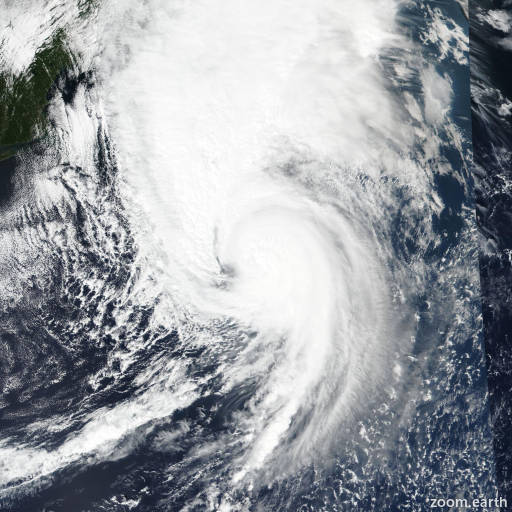 Fiona
Satellite images, weather maps and tracks of Category 4 Major Hurricane Fiona 2022, September 12 - 27. Max wind speed 130mph.
Fiona is forecast to continue to affect portions of Atlantic Canada through early Sunday, and significant impacts from high winds, storm surge, and heavy rainfall are expected.
Heavy rains from Fiona are expected to continue to impact portions of Atlantic Canada into Sunday. This rainfall is expected to produce flooding, some of which could be significant.
Large swells generated by Fiona are expected to cause life-threatening surf and rip current conditions along the coast of the northeast United States, Bermuda, and Atlantic Canada during the next couple of days.
Fiona remains a large and potent extratropical low pressure system. Even though the maximum winds have decreased just below hurricane-force, ASCAT data and surface observations show that Fiona has a very large wind field. The initial wind speed is estimated to be 70 mph (60 knots).
Fiona has slowed down significantly, and the system is now moving northeastward at 10 mph (7 knots). A faster north to north-northeast motion is expected, taking the center of the system across Labrador tonight and early Sunday. The NHC track forecast is similar to the previous one.
Since the tropical warnings have been discontinued for Atlantic Canada, this is the last NHC advisory on Fiona.
Forecaster Cangialosi. Information provided by the National Hurricane Center (NHC).