Major Hurricane Felicia 2021
Last Modified: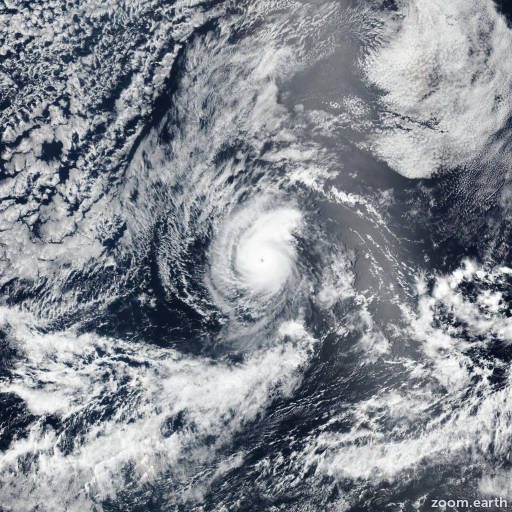 Felicia
Satellite images, weather maps and tracks of Category 4 Major Hurricane Felicia 2021, July 11 - 22. Max wind speed 145mph.
A small area of deep convection that flared up early this morning (July 20) has dissipated. Since then, what's left of Felicia is just a low cloud swirl moving within the trade wind flow, with thin high clouds moving over it from the west. The initial motion is 255/14 knots. Felicia is moving in a hostile environment, with dry, stable conditions, vertical wind shear greater than 25 mph (20 knots), and sea surface temperatures around 25 to 26°C. While there may be isolated flare-ups of deep convection over the next couple of days, reintensification under these conditions is not likely. Thus, Felicia has been declared a post-tropical remnant low. The remnant circulation of Felicia should continue to spin down and the global models open up the circulation into a trough by the end of the week.
This is the last advisory issued by the Central Pacific Hurricane Center on Felicia. Additional information on this system can be found in the High Seas Forecasts issued by the National Weather Service in Honolulu under AWIPS header HFOHSFNP and WMO header FZPN40 PHFO.
Forecaster Kodama. Information provided by the Central Pacific Hurricane Center (CPHC).