Hurricane Fay 2014
Last Modified: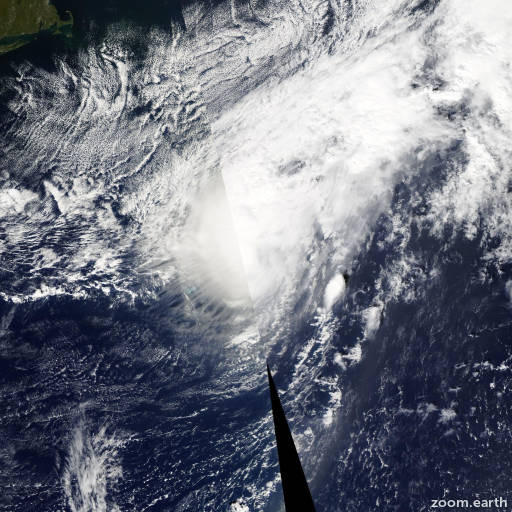 Fay
Satellite images, weather maps and tracks of Category 1 Hurricane Fay 2014, October 10 - 13. Max wind speed 80mph.
Visible satellite images and an ASCAT pass around 13:00 UTC indicate that the circulation of Fay has opened into a trough. In addition, the vorticity maximum associated with the remnants of this system are embedded within a frontal zone. The initial wind speed is estimated to be 45 knots based on the ASCAT data. The remnants of Fay are expected to move eastward or east-southeastward and weaken during the next few days.
This is the last advisory issued by the National Hurricane Center on this system. For additional information on the remnants of Fay please see High Seas Forecasts issued by the National Weather Service...under AWIPS header NFDHSFAT1 and WMO header FZNT01 KWBC.
Information provided by NHC.