Tropical Storm Etau (Tonyo) 2020
Last Modified: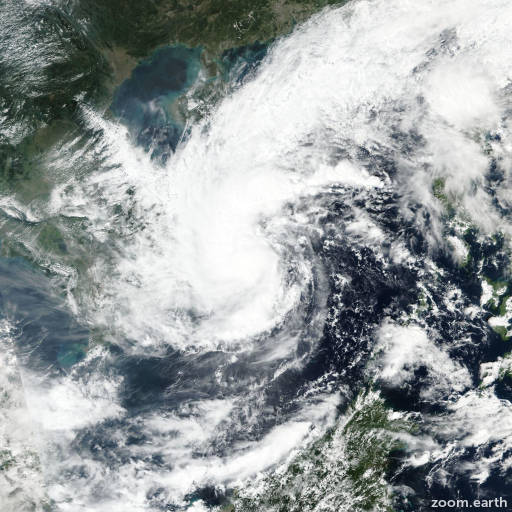 Etau (Tonyo)
Satellite images, weather maps and tracks of Tropical Storm Etau 2020, November 6 - 11. Max wind speed 85km/h.
Tropical Depression Etau (Philippine name Tonyo), located approximately 178 nautical miles northeast of Ho Chi Minh City, Vietnam, has tracked westward at 10 knots over the past six hours.
Satellite imagery shows the system has made landfall over southern Vietnam just north of Cam Ranh Airport. Etau is expected to track further inland dissipate by hour 12, as it crosses into Cambodia, mostly due to the frictional effects brought on by the rugged terrain.
This is the final warning on this system by JTWC.
The system will be closely monitored for signs of regeneration.
Information provided by the Joint Typhoon Warning Center (JTWC).