Tropical Cyclone Enala 2023
Last Modified: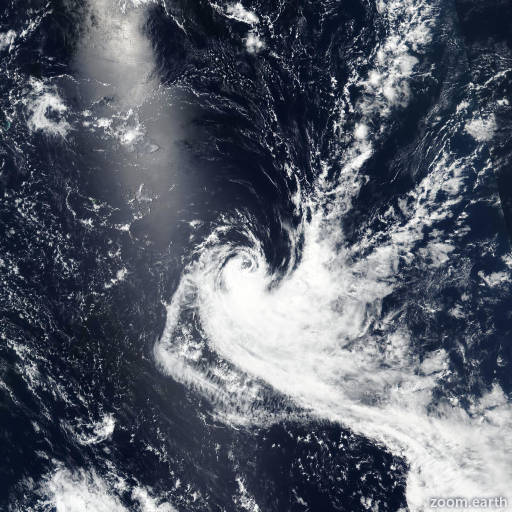 Enala
Satellite images, weather maps and tracks of Tropical Cyclone Enala 2023, February 19 - March 1. Max wind speed 135km/h.
Enala is located 1300 km southeast of Port Louis, Mauritius, and has moved north-northwestward at 13 km/h (7 knots) over the past 6 hours.
Infrared imagery shows a fully exposed low-level circulation center (LLCC) with a bloom of deep convection present in the southeast quadrant of the circulation.
The system is current assessed as a hybrid system, already undergoing the subtropical transition (STT) process. At the same time, the system has weakened significantly over the past 24 hours as mid-level dry air has choked the system, robbing it of moisture needed to sustain convective activity, while high (30-40 knots) of westerly shear has decapitated it.
The system is expected to transition to a fully subtropical low within the next 24 hours, while at the same time continuing to weaken below warning criteria.
This is the final warning on this system by JTWC. The system will be closely monitored for signs of regeneration.
Maximum significant wave height is 4.6 meters (15 feet).
Information provided by the Joint Typhoon Warning Center (JTWC).