Tropical Cyclone Ellie 2023
Last Modified: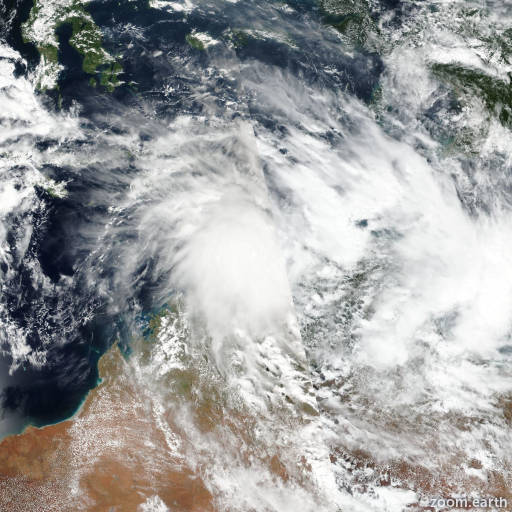 Ellie
Satellite images, weather maps and tracks of Category 1 Tropical Cyclone Ellie 2023, December 20 - January 3. Max wind speed 70km/h.
Ellie is located 207 km south-southwest of Darwin, Australia, and has moved south-southeastward at 17 km/h (9 knots) over the past 6 hours.
Infrared imagery and a composite radar loop from ABOM show the system has made landfall over northern Australia and is tracking further inland.
The initial position is placed with high confidence based on the defined low-level circulation center in the radar loop. The initial intensity is extrapolated fron nearby surface wind and pressure observations.
Ellie will continue to track inland and rapidly erode mostly due to frictional effects from the terrain and moisture depletion and will fall to below warning criteria before 12 hours.
This is the final warning on this system by JTWC. The system will be closely monitored for signs of regeneration.
Information provided by the Joint Typhoon Warning Center (JTWC).