Tropical Storm Edouard 2020
Last Modified: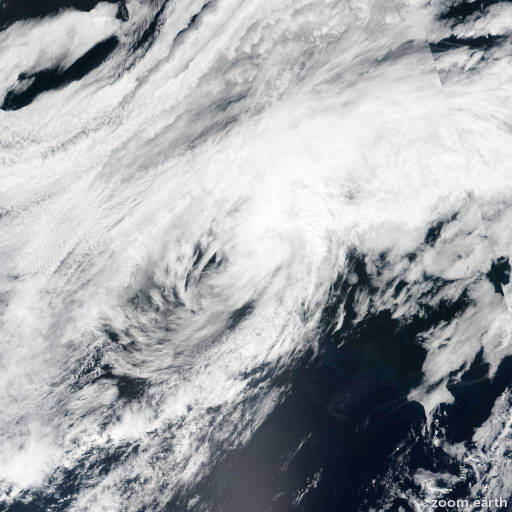 Edouard
Satellite images, weather maps and tracks of Tropical Storm Edouard 2020, July 3 - 9. Max wind speed 45mph.
Although Edouard continues to produce some deep convection, recent satellite imagery and scatterometer data indicate that the center of the cyclone has merged with a frontal boundary. Therefore, the system is now classified as extratropical and this is the last advisory. The scatterometer data showed max winds of 35-40 knots, so the initial intensity remains 40 knots. The 35 knots wind radii were also increased in the southeast quadrant based on the scatterometer data.
The post-tropical cyclone is forecast to continue moving quickly northeastward for the next day or so until it is absorbed into a larger frontal zone over the north Atlantic late Tuesday or early Wednesday. The NHC track and intensity forecast is close to the global model consensus, and all of those models are in good agreement for the next 24 hours.
This is the last NHC advisory on Edouard. Additional information on this system can be found in High Seas Forecasts issued by the National Weather Service, under AWIPS header NFDHSFAT1, WMO header FZNT01 KWBC, and online at ocean.weather.gov/shtml/NFDHSFAT1.php
Information provided by NHC.