Tropical Storm Dujuan (Auring) 2021
Last Modified: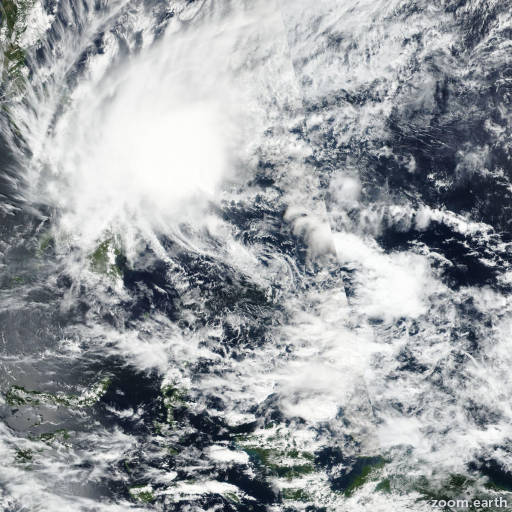 Dujuan (Auring)
Satellite images, weather maps and tracks of Tropical Storm Dujuan 2021, February 14 - 23. Max wind speed 85km/h.
Tropical Depression Dujuan (Philippine name Auring) is located 691 km (373 nautical miles) southeast of Manila, Philippines, and has tracked northwestward at 9 km/h (5 knots) over the past 6 hours.
The current position is situated within an exposed low-level circulation center evident in animated satellite imagery. The intensity is set at 45 km/h (25 knots) consistent with the weakening structure and nearby synoptic observations.
Dujuan is tracking northwestard along the southern periphery of an extensive subtropical ridge to the north. The system will continue to track northwestward to westward over the central Philippine islands and steadily dissipate over the next 12 to 24 hours as wind shear increases, along-track sea surface temperature decreases and the circulation interacts occasionally with land.
Forecast models remain in good overall agreement regarding the speed and direction of the dissipating system, lending high confidence to the current JTWC track forecast.
This is the final warning on this system by JTWC. The system will be closely monitored for signs of regeneration.
Maximum significant wave height is 3 meters (10 feet).
Information provided by the Joint Typhoon Warning Center (JTWC).