Major Hurricane Douglas 2020
Last Modified: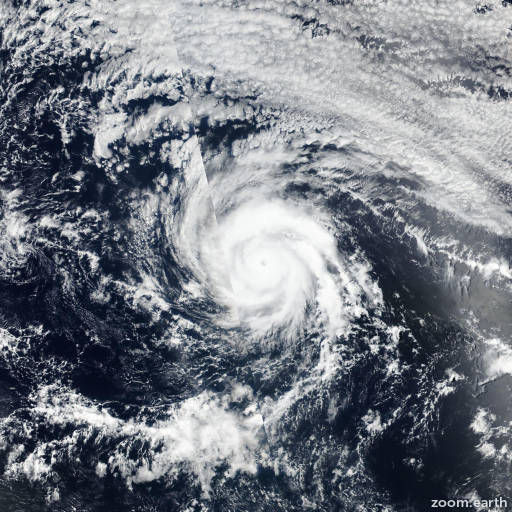 Douglas
Satellite images, weather maps and tracks of Category 4 Major Hurricane Douglas 2020, July 20 - 30. Max wind speed 130mph.
A cluster of thunderstorms north of Douglas' center is producing an impressive amount of lightning this morning (July 29), but is not indicative of system reorganization. While these thunderstorms are indeed associated with Douglas' deteriorating circulation, they are removed from the center, and will soon be sheared away by persistent southerly vertical wind shear. Satellite imagery shows the exposed low-level circulation center becoming increasingly elongated, while an earlier ASCAT pass indicated little in the way of westerly flow in the southern semicircle. Douglas has degenerated into a post-tropical remnant low (and may already be an open wave) with maximum winds on the north side estimated to be near 30 knots.
With Douglas' initial motion vector of 275/20 knots, associated hazards have moved west of the Papahanaumokuakea Marine National Monument, and the Tropical Storm Warning has been discontinued. A strong low-level ridge to the north will steer Douglas rapidly westward, with the remnant low expected to cross the International Date Line later today (July 29). As the remnant low rounds the ridge, it is expected to gain some latitude over the next 24 hours or so before dissipating, in line with global model guidance and the previous forecast.
This is the last advisory issued by the Central Pacific Hurricane Center on Douglas. Additional information on this system can be found in the High Seas Forecasts issued by the National Weather Service in Honolulu under AWIPS header HFOHSFNP and WMO header FZPN40 PHFO.
Information provided by CPHC.