Tropical Storm Dolores 2021
Last Modified: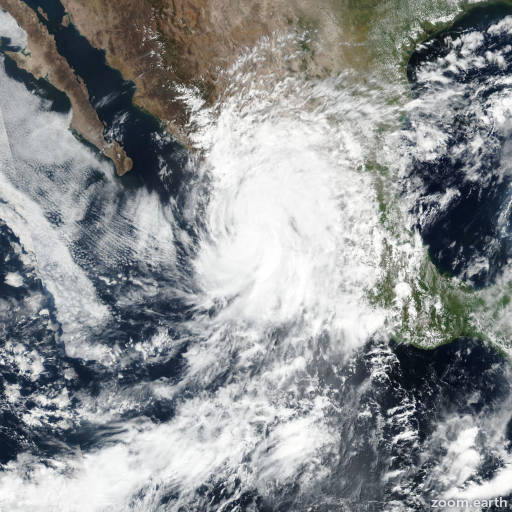 Dolores
Satellite images, weather maps and tracks of Tropical Storm Dolores 2021, June 16 - 20. Max wind speed 70mph.
Heavy rains are forecast over coastal sections of the Mexican states of Guerrero, Michoacan, Colima, Jalisco, Nayarit, and southern Sinaloa through today (June 20), which could result in life-threatening flash flooding and mudslides.
Satellite imagery and limited surface observations indicate that Dolores has dissipated over the mountainous terrain of central Mexico. Although a mid-level circulation is evident in satellite imagery, this structure no longer extends down to the surface. Therefore, this will be the last NHC advisory on this system.
Although the system has dissipated, the remnants of Dolores remain capable of producing heavy rainfall over portions of southwestern and west-central Mexico today, which could produce life-threatening flash flooding and mudslides. For more information, see products issued by your national meteorological service.
Forecaster Reinhart/Blake. Information provided by the National Hurricane Center (NHC).