Tropical Storm Dolly 2020
Last Modified: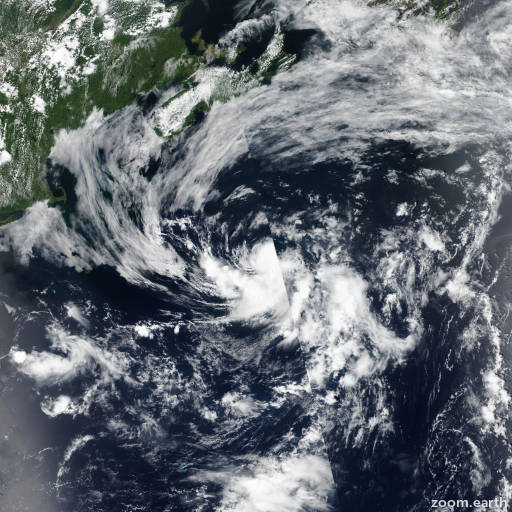 Dolly
Satellite images, weather maps and tracks of Tropical Storm Dolly 2020, June 20 - 25. Max wind speed 45mph.
The center of Dolly has been exposed since last night, and any remaining convection has been displaced well to the system's south. The circulation is now traversing over waters below 20°C, and therefore is not anticipated that any deep convection will return to the post-tropical remnant low. The initial intensity of 30 knots is based on an overnight ASCAT overpass. The low is forecast to gradually spin down through tonight and will likely open to a surface trough sometime on Thursday as it continues to move northeastward at around 15 knots.
This is the last NHC advisory on this system.
Information provided by NHC.