Tropical Cyclone Dingani 2023
Last Modified: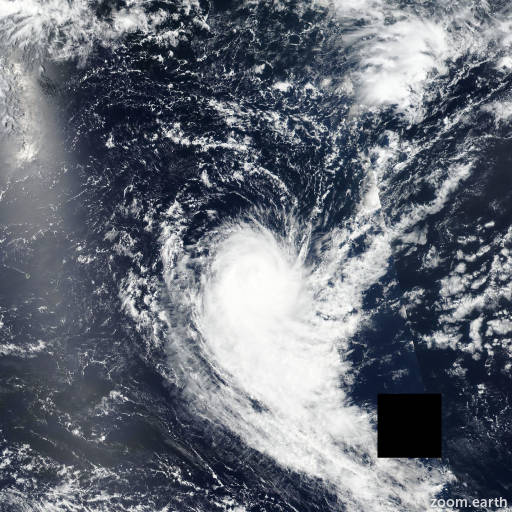 Dingani
Satellite images, weather maps and tracks of Tropical Cyclone Dingani 2023, January 28 - February 16. Max wind speed 150km/h.
Dingani is located 1576 km southeast of Port Louis, Mauritius, and has moved southward at 15 km/h (8 knots) over the past 6 hours.
Satellite imagery shows a shallow, well-defined low-level circulation with no deep convection. The system is located under an upper-level subtropical trough, poleward of the subtropical jet with high wind shear and a dry atmosphere.
The system has steadily weakened within an unfavorable environment with cool sea surface temperatures (22-23°C) and persistent high wind shear, and is expected to dissipate in 12 hours.
This is the final warning on this system by JTWC. The system will be closely monitored for signs of regeneration.
Maximum significant wave height is 5.2 meters (17 feet).
Information provided by the Joint Typhoon Warning Center (JTWC).