Tropical Storm Dianmu 2021
Last Modified: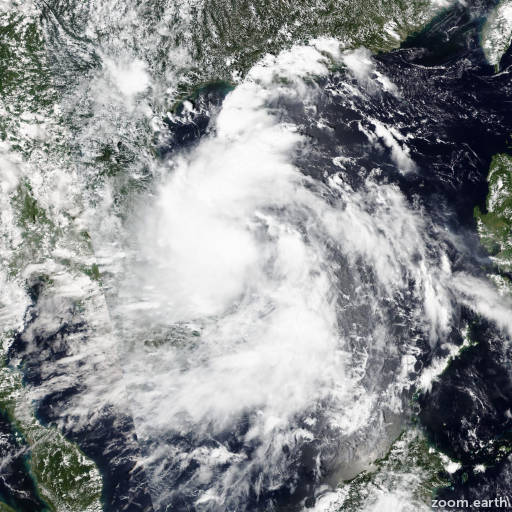 Dianmu
Satellite images, weather maps and tracks of Tropical Storm Dianmu 2021, September 21 - 24. Max wind speed 65km/h.
Dianmu is located 278 km southeast of Da Nang, Vietnam, and has moved northwestward at 24 km/h (13 knots) over the past 6 hours.
Dianmu is expected to continue on its current track and make landfall south of Da Nang before 12 hours and transition across the rugged terrain of Vietnam and into Cambodia.
The marginal environment will likely maintain intensity while over water before beginning dissipation due to land interaction. Land interaction will erode the system to dissipation in 36 hours.
Numerical track models are in high agreement through the remainder of the forecast. Intensity guidance is in medium agreement due to competing environmental parameters.
Maximum significant wave height is 3.7 meters (12 feet).
Information provided by the Joint Typhoon Warning Center (JTWC).