Tropical Cyclone Darian 2022-2023
Last Modified: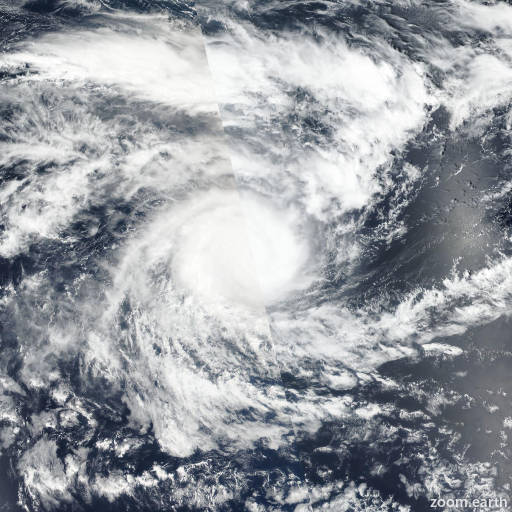 Darian
Satellite images, weather maps and tracks of Very Intense Tropical Cyclone Darian 2022-2023, December 11 - 31. Max wind speed 250km/h.
Darian is located 1582 km southeast of Port Louis, Mauritius, and has moved south-southwestward at 22 km/h (12 knots) over the past 6 hours.
Satellite imagery shows an exposed, broad low-level circulation with cold-air stratocumulus wrapping into the center and isolated deep convection flaring to the south-southeast.
Microwave imagery shows shallow banding wrapping tightly into a ragged center with extensive dry air present over the system. Recent wind speed imagery shows an asymmetric wind field with a weak frontal structure.
Radar showed 75-85 km/h winds (40-45 knots) over the western edge thus the initial intensity is held conservatively at 75 km/h (40 knots). Based on the available data, Darian is currently assessed as a subtropical cyclone but is expected to transition into an extra-tropical cyclone over the next 36 to 48 hours as it accelerates into the midlatitude westerlies.
This is the final warning on this system by JTWC. The system will be closely monitored for signs of regeneration.
Maximum significant wave height is 6.4 meters (21 feet).
Information provided by the Joint Typhoon Warning Center (JTWC).