Major Hurricane Darby 2022
Last Modified: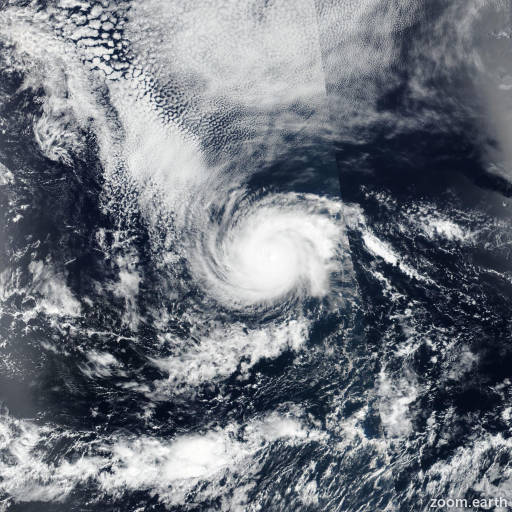 Darby
Satellite images, weather maps and tracks of Category 4 Major Hurricane Darby 2022, July 7 - 17. Max wind speed 140mph.
Scatterometer data from ASCAT-B at 20:34 UTC showed 35-40 knot winds, and ASCAT-C at 19:46 UTC showed several 40 mph (35 knots) barbs in the northern quadrant. However, the wind field from both datasets did not show a well-defined circulation center. This was also evident in the earlier CFOSAT scatterometer pass from 17:22 UTC. With the lack of a low level circulation center, Darby has opened up into a trough and is no longer considered to be a tropical cyclone.
As a result, this is the last advisory issued by the Central Pacific Hurricane Center on Darby. Additional information on this system can be found in the High Seas Forecasts issued by the National Weather Service in Honolulu under AWIPS header HFOHSFNP and WMO header FZPN40 PHFO.
Forecaster Kodama. Information provided by the Central Pacific Hurricane Center (CPHC).