Tropical Storm Danny 2021
Last Modified: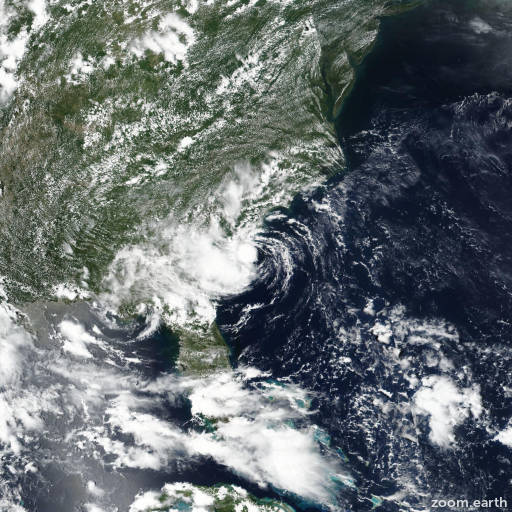 Danny
Satellite images, weather maps and tracks of Tropical Storm Danny 2021, June 26 - 29. Max wind speed 45mph.
Heavy rainfall from the remnants of Danny may produce isolated flash flooding, especially in urban areas, across western and northern Georgia into central and northern Alabama today (June 29).
Surface observations indicate that the low-level circulation associated with Danny is no longer well-defined. Therefore, Danny is no longer classifiable as a tropical cyclone. The observations also indicated that the maximum winds associated with these remnants have decreased to 25 mph (20 knots) or less, while surface pressures have risen to 1019 mb. The remnants of Danny are moving west-northwestward at about 15 mph (15 knots) and this general motion is expected to continue through today, with locally heavy rainfall spreading across portions of northern Georgia and Alabama.
This is the last NHC advisory on Danny. For additional information specific to your area, please refer to products issued by your local National Weather Service Forecast Office.
Forecaster Latto. Information provided by the National Hurricane Center (NHC).